Some of you will come across references to bits of St Mary's Priory that survived the demolition, and were visible before modern excavations. One of the buildings referred was called the Parliament House but there didn't seem to be any discussion as to it's actual location.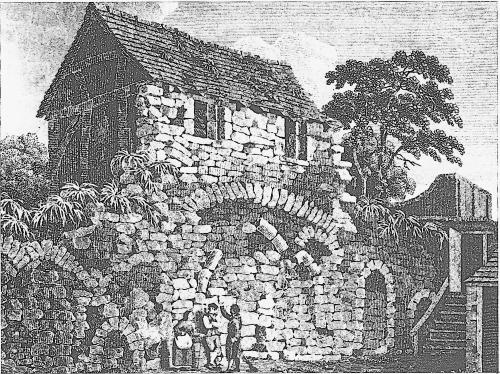 I'm 95% sure that this image shows the same view in 1910.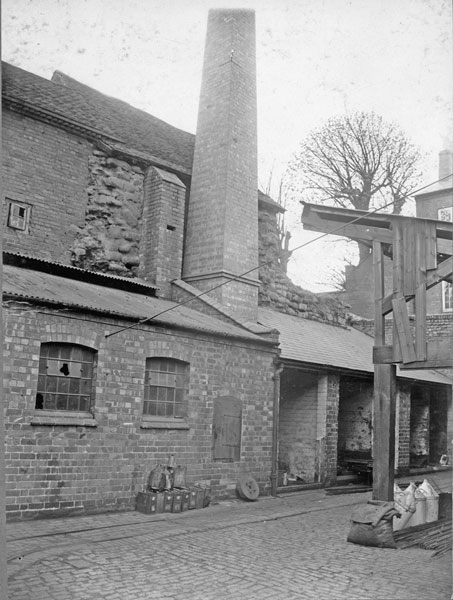 And here's part of a David Gee painting to put it into perspective. In 1849 the building in the 1910 photo was two storey.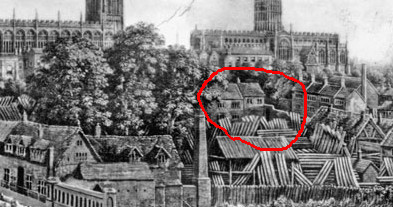 The steps up to the doorway led onto Hill Top. In an earlier image by William Henry Brook the brick building in the foreground wasn't there but there was a second brick building to the left of the Parliament House, built on the ruins, just like the one in the photo. It wouldn't have been visible in 1849 from the painter's eye but it would have been there. The tree to the right and the curved bit of wall (you can just about see in all three pictures, was the rear of the garden that ran along side Hill Top. The red line on the map below shows the line of view.