On 13th Jul 2020 7:39pm, holttom said: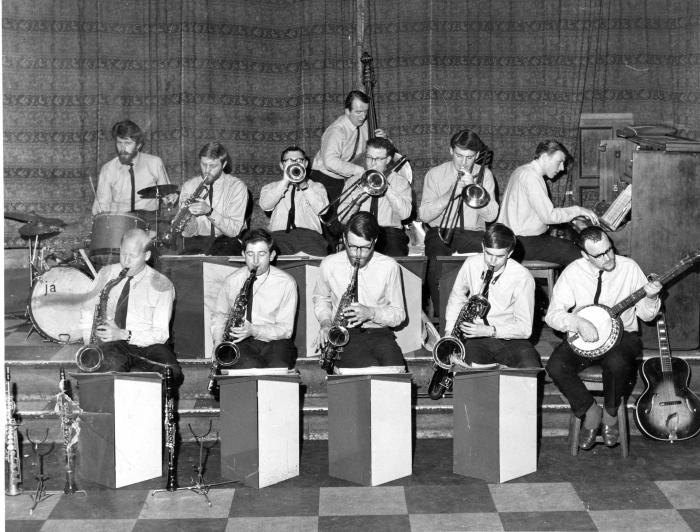 The Dud Clews Jazz Orchestra circa 1962 at the Mercer's Arms
Hello Tom. Good to see the picture, sadly it was after Dud had died. I think it was probably taken in 1966 just after I had left the band for college. I still keep in touch with some of those people - John Falloon, Bob Caldwell, Brian Bates and Mac Randle and occasionally see Mike Kemp and Derek Habberjam. Keep well, all the best.