On 21st Feb 2016 10:01pm, Yanster said:
1970. No prizes for guessing where this is - a topic of its own! That's me far right drummer! Anyone who took part in the procession on foot knows it was fun but no walk in the park. Not only did I have blisters on my feet but also on both hands from constant drumming. We did have occasional breaks though, one of which was just a few feet further forward on the photograph. Memorable days, not seen any of my fellow cadets or officers since. The Sea Cadet Corps was then based at the Royal Navy depot in Smith Street off Red Lane.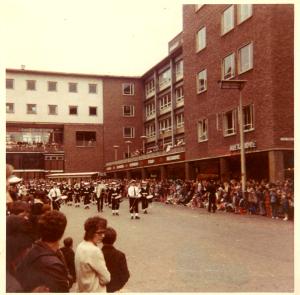 Just noticed this photo and post Yanster. 1970 was the year that a large contingent of Skinheads decided to join the Carnival!